Frequently Asked Questions
Find answers and general information quickly.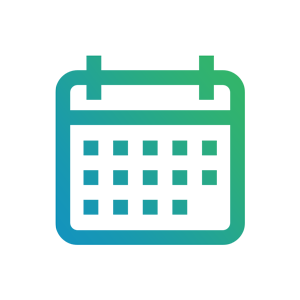 Reservations
Anything before your trip.
Reservations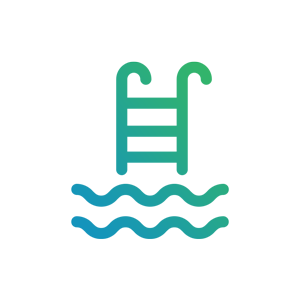 Amenities
Questions about our amenities
Amenities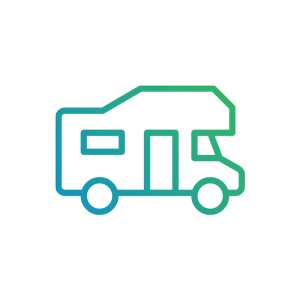 During Your Stay
Information you need to make your stay more enjoyable.
During Your Stay
Reservations
What types of vehicles do you accept for stays?
We accept recreational vehicles (RVs) only. This includes Class A/B/C/Super-C motorhomes, 5th wheels, and travel trailers only. We do not accept any converted buses, tiny homes, converted vans, automobiles, tents, pop-ups, etc. If you have any doubt about the compliance of your vehicle with these terms, send pictures of your vehicle to info@staugustinervresort.com before making a reservation for verification.
Do you accept RVs more than 10 years old?
RVs more than 10 years old are subject to prior management approval based on upkeep and appearance of the RV. Prior to making a reservation, send pictures of your RV to info@staugustinervresort.com for management review and approval. Failure to do so could result in your RV being turned away at check-in with no refund.
Do you allow tent camping?
No, we do not have tent sites available.
View our rates here. All our rates are subject to taxes and are based on a maximum occupancy of six (6) guests, and three (3) pets. There are separate, additional charges for additional persons staying overnight or using Resort facilities. All reservations include a $3.00 booking fee. For monthly guests, electric and water charges in excess of $70.00 for electric and $30 for water will be added to your monthly invoice.
What forms of payment do you accept?
We accept major credit cards and cash. We do not accept personal checks. Any reservation account balances are due and payable upon arrival. All guests must have a credit card on file for the duration of their stay.
Is there an extended stay option?
Yes. We offer weekly, monthly, and seasonal stay options. Continuing month-to-month stays also are available – call the Resort office at 904-824-9840 for availability and details.
Do you offer group reservations?
Yes, we do. Visit our Group Reservations page or contact the Resort office at 904-824-9840 to arrange a group reservation.
What deposits are required to hold a reservation?
Up to 6 nights require 1-night deposit. Weekly stays require a $300 deposit. Monthly stays require a $600 deposit.

Additional fees: "There is a $3.00 service fee applied to each reservation and recurring invoice."
What are your cancellation policies?
Up to 7 days in advance = full refund minus $3.00 & 15% service fee, less than 7 days in advance = no refund

Up to 14 days in advance = full refund minus $3.00 & 15% service fee, less than 14 days in advance = no refund
Back to top
Amenities
What amenities are available?
We currently have the following amenities available:
Clubhouse with restrooms and showers

Fitness room with exercise equipment

Bocce courts

Lakeside community fire pits

Laundry center with restrooms and showers (closed for remodeling)

Mesh Wifi system throughout the Resort
Not at this time. However, we are installing a propane station on our property and plan to offer propane for sale in the near future. In the meantime, there is an Ace Hardware 6 miles down the road where propane tanks can be refilled. Here are the directions.
Is there fish in your lake?
Our lake is not stocked with fish larger than Gambusia minnows.
No, we do not have cabins to rent.
Back to top
During Your Stay
What is the check-in time?
What is the check-out time?
We understand that the relationships our guests have with their pets is special. Dogs and cats are welcome at our Resort, subject to our Pet Policy. All pets must be leashed at all times when outside, except at our dog park where dogs are free to roam and socialize.
Yes, there is a dump station located next to the laundry center. Please check in at the Resort office before using.
Do you hire work campers?
Is there a shuttle that takes you to historical sites?
Yes – please call the Resort office to review the details and arrange for pickup.
Do you have picnic tables at each site?
We have limited picnic tables at certain campsites.
Do you have a camp store?
Yes, we have a limited supply of sundries and RV parts at the Resort office.
Back to top
Ready to Install
Available now on the official HubSpot Marketplace